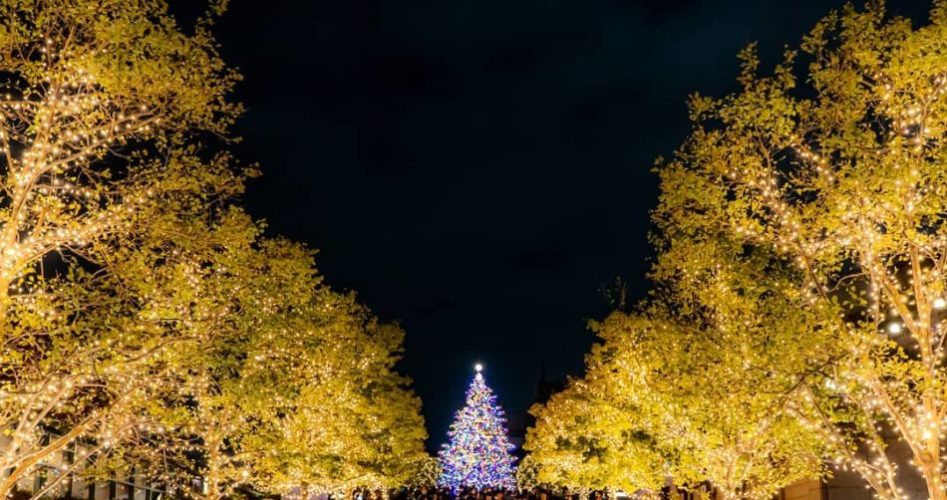 When the air is crisp and the nights are long, parts of Tokyo dress up in twinkling lights and are perfumed with roasted chestnuts and sweet potatoes. Yebisu Garden Place is one such place that I feel lucky to have visited while we lived in Tokyo. A fantastically romantic annual display complete with a brilliant Christmas tree and a market filled with pleasurable delicacies.
Baccarat Eternal Lights
November to Mid-January, 11:00 to Midnight
The Yebisu's Baccarat Chandelier is an ornament of prodigious size. The largest of its kind in the world, it is put on display every year in a custom-made enclosure. All 250 lamps are fully lit in celebration for the holiday season. At three meters wide and five meters tall, the Baccarat Chandelier is comprised of 8,472 crystal pieces, each placed by 70 experienced craftsmen requiring over 5,000 hours of work.
Up until Christmas day, romantics come from all over Tokyo to enjoy sipping the finest French champagne in crystalline flutes beneath the famous Baccarat Chandelier.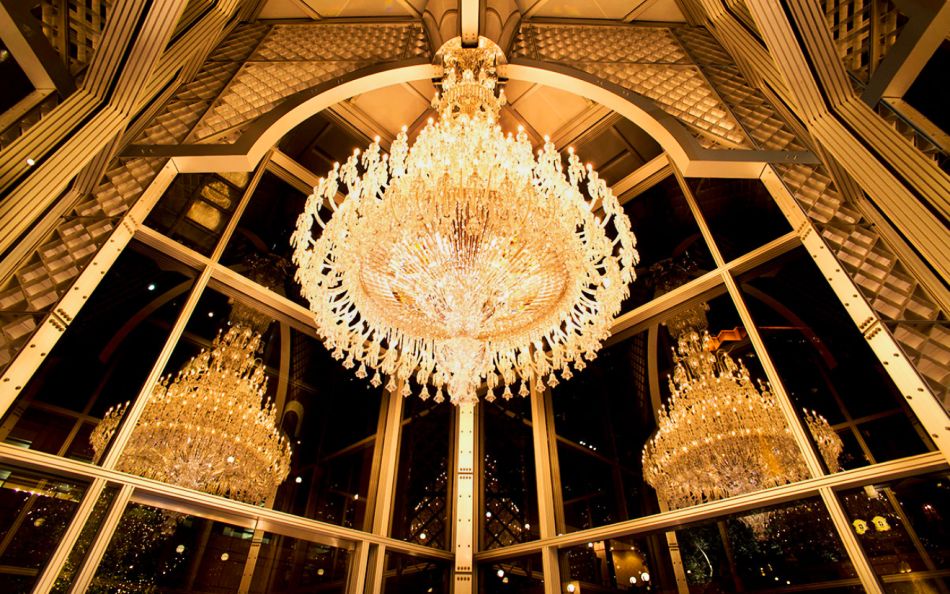 The Christmas Tree
November to Christmas Day, 16:00 to 24:00
As soon as the clock ticks over to November, the organizers of the Yebisu Garden Place Illuminations string up over 100,000 individual lights. From the Entrance Pavilion, all throughout the Clock Plaza, to the Promenade, and down to the Chateau Plaza, golden lights adorn nearly every tree and bush. At the center off the Clock Plaza is a radiant 10-meter-tall tree sprinkled with multi-colored ornaments. Possibly the most perfect spot for an Instagram.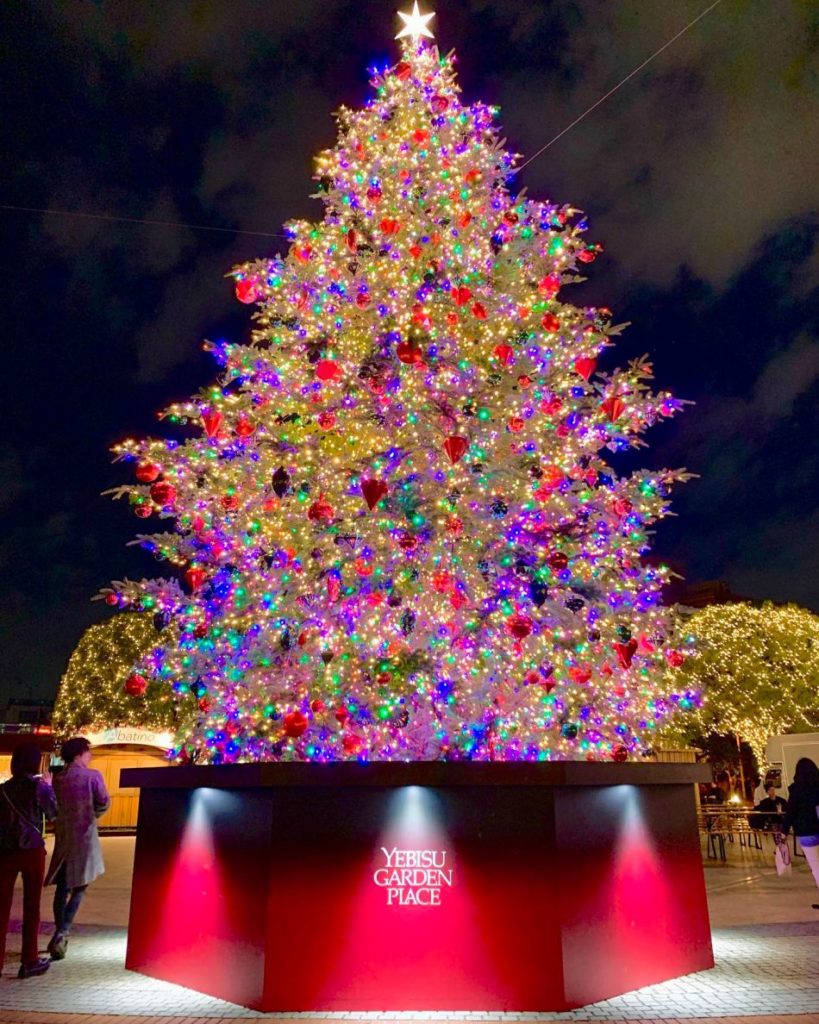 CoroPura Canal Walk
November to Mid-January, 16:00 to 24:00
Tucked away on the west side Yebisu Garden Place is a length of decorative blue LEDs that bathes a cobbled walkway in a liquid-like glow. The lights saturate the air in a fairy-blue turning the lane into an ethereal waterway or canal. For three times throughout the evening, the canal will have a "Rainbow Minute," where the glittering blue lights turn into a shimmering rainbow.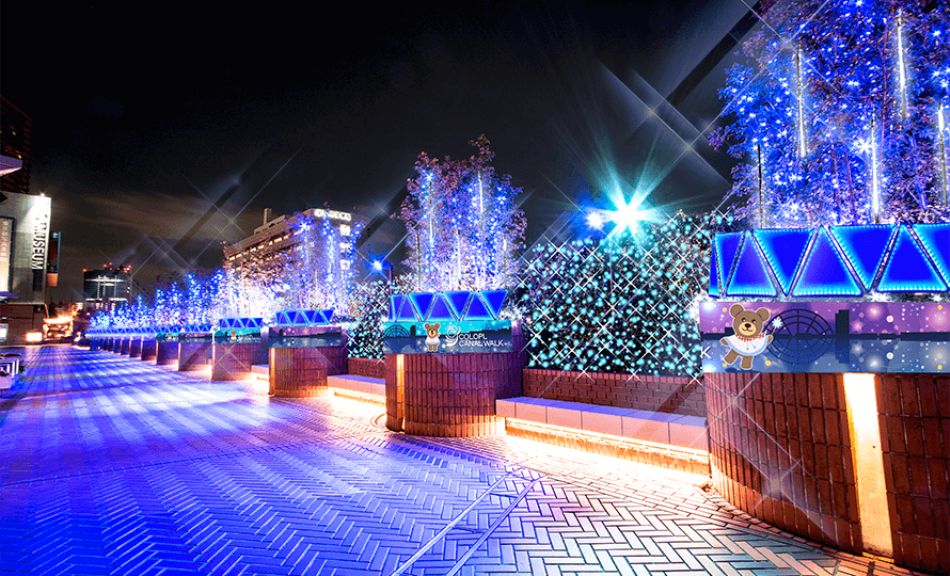 Christmas Marche
November to Christmas Day, 12:00 to 20:00
My favorite part of the Yebisu Garden Place Winter Illumination is the Christmas Market or Marche. Here you can find food to warm you up, pretty little gifts to bring home, a bit of sweet something to share, and a nip of hot wine before heading back to your hotel on the train.