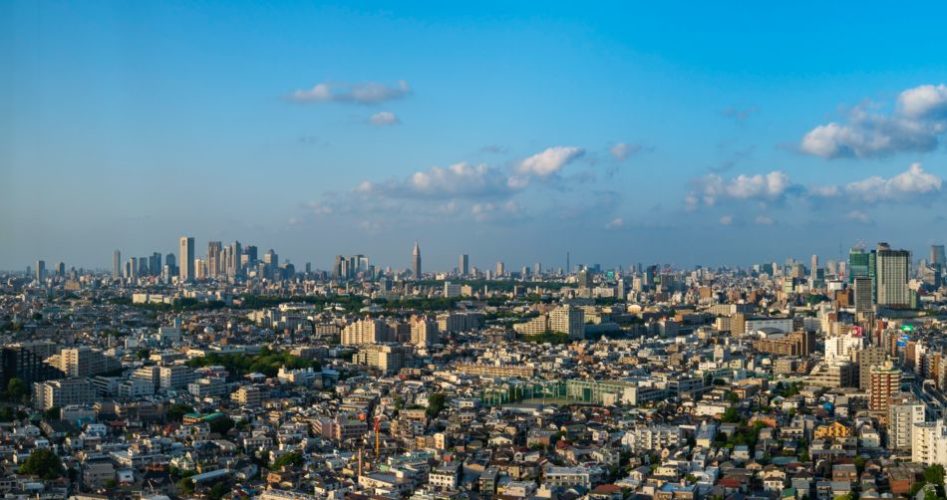 スカイキャロット展望ロビー
Sukai Kyarotto tenbō robī
In Setagaya City, nine minutes from Shibuya Station lives a lesser-known place to view the Tokyo skyline. It's not a sparkling highrise made of steel and glass like the ones found in Shibuya or Shinjuku. In fact, it looks very orange with its brick facade. This is why the building is called Carrot Tower. According to the story, a contest among local children gave the commercial building its name. The winning child probably named it Carrot Tower due is garish color.
The Observation Lobby is located on the 26th floor and 126 meters high, with east-side views of Tokyo. This means you see much of Shibuya, Tokyo Skytree, and Tokyo Tower. To the west, there are views of Kanagawa and of course Mt. Fuji on a super clear day.
Carrot Tower is fantastic for tripod users. I've seen quite a few photographers use the housed ventilation near the windows as a place to set up their cameras. Due to the glass windows, I highly suggest using an adjustable lens hood. Modern technology is grand and they now sell silicone lens hoods that are perfect for reflection reduction when photographing through windows.
On weekday evenings you'll pretty much have the place to yourself and you can take the time to set up your city night shot of Shibuya with both Tokyo Skytree and Tokyo Tower in the same shot. If you want additional views, visit the Sky Carrot Bar and pay for a set lunch and slightly overpriced beer.
Finding the elevators to the Sky Carrot Tower Observation Lobby is a bit awkward. After you exit Sangenjaya station via the west gates just follow the signs toward Carrot Tower (キャロットタワー). As soon as you enter the building, go up the escalators to the 2nd Floor. From there you'll find a pair of elevators which will lead you up to the 26th Floor. Just look for blue signs that say "26F展望ロビー レストラン" (26F Observation Lobby Restaurant).
Other than the observation lobby, there really isn't much to Carrot Tower. Like many Tokyo buildings, it has shopping and food on the lower floors and business offices up in the tower. I suggest visiting interesting locations if you find yourself in Setagaya. One such place is Setagaya park, a great place if you have young kids in tow. On weekends and Wednesdays, they have Mini Steam Locomotive rides. There are also pedal go-carts where kids can drive around in a mini-traffic park with working traffic signals.
If you want additional views of Tokyo, hop back on the train toward Shibuya and stop at Ikejiri-ōhashi Station and follow signs for Meguro Sky Garden. Meguro Sky Garden is rather special: it is a garden constructed on a sloping roof solely to cover the intersection of two major expressways. For more adult fun, head back to Shibuya to see the hustle and bustle of Scramble Crossing and take selfies in front of Hachiko, the famous dog statue.