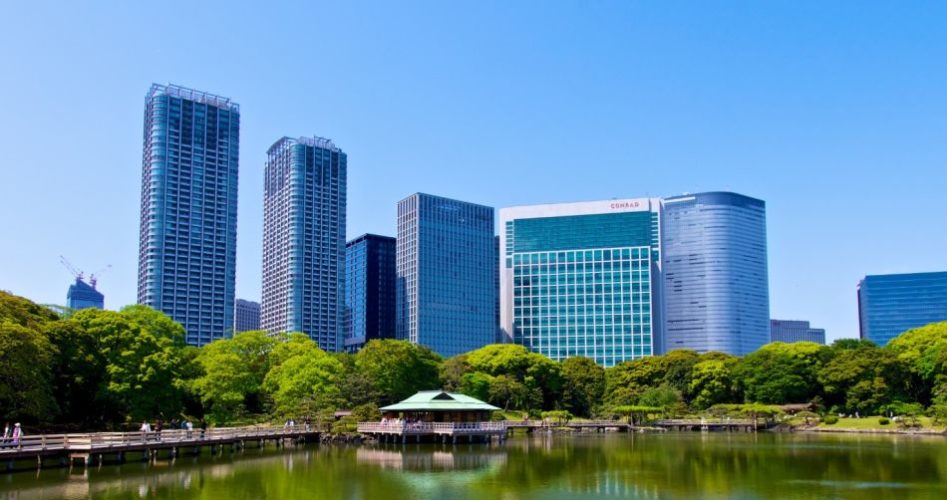 浜離宮恩賜庭園
Hama-rikyū Onshi Teien
Address: 1-1 Hamarikyūteien, Chuo City, Tōkyō-to 104-0046
Nearest Stations: Shiodome Station, Tsukijishijo Station
Hours: 9:00 to 17:00
Price: ¥300
Between skyscrapers and the mouth of Sumida River lies an Edo period estate now turned into a public garden. For 365 plus years, the Hamarikyu Gardens has seen many visitors, from noble daimyos and powerful shoguns to the modern-day office workers and curious tourists.
This coastal garden intentionally draws water from the sea to fill its moats and ponds. Before the modern highways and skyrises, canals connected this feudal estate with Edo Castle. During the Meiji Era, Hamarikyu served as a detached garden for the imperial family.
Although many of the original buildings were destroyed during World War II, the garden was restored and replicas rebuilt just for the public to enjoy.
When to Go
Spring Flowers
March 20th marks the first day of spring. For Hamarikyu Gardens, this is the time when about 300,000 rapeseed (canola) blossoms carpet the flower fields in hues of gold. Then in early April, the garden is painted in dreamy soft shades of pink thanks to the hundred or so cherry trees.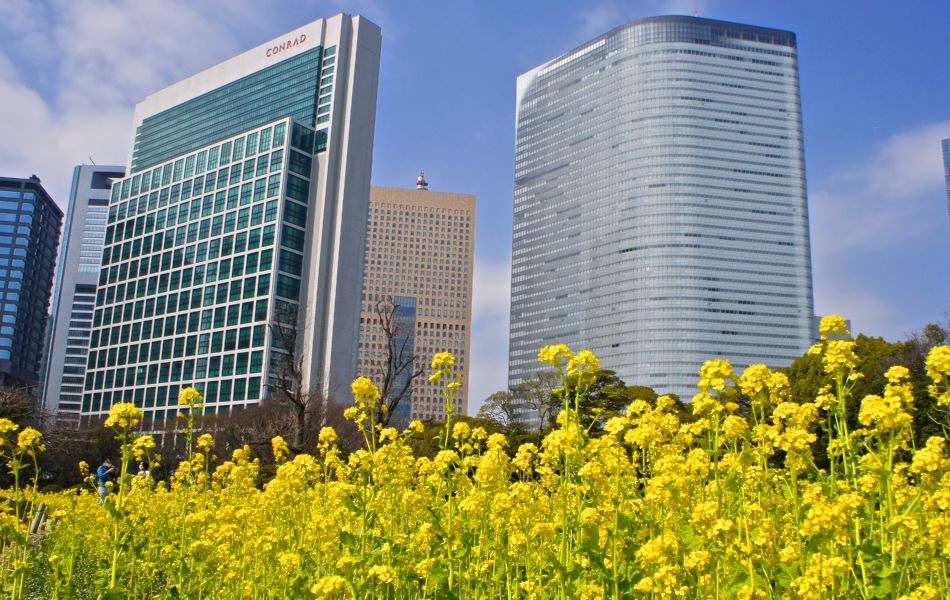 Summer Arts
In August, the Hamarikyu Oedo Cultural Arts Festival celebrates high summer with traditional Edo-era art right next to pop-culture exhibits. What better way to fully appreciate Tokyo then to dance the traditional summer Bon Odori dance to beats spun by a modern DJ.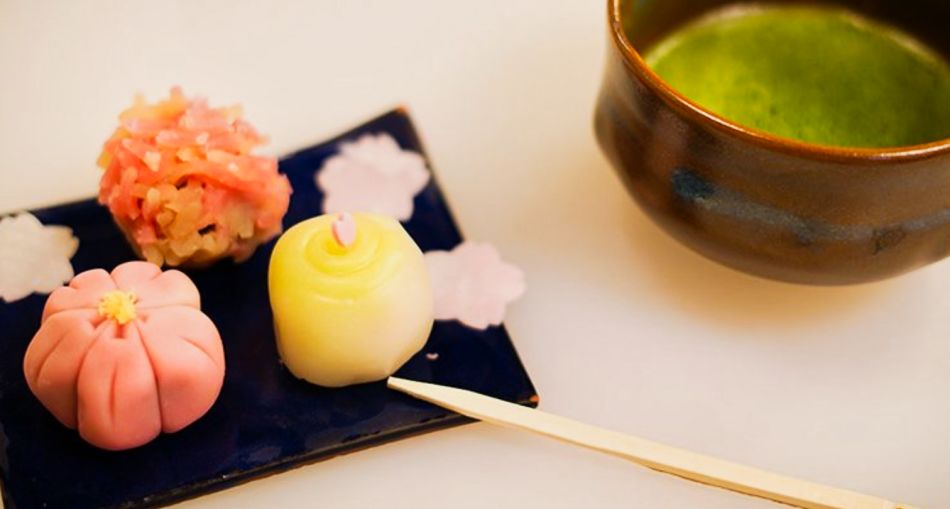 Autumn Colors & Tea
In September, the Hamarikyu flower fields that were once colored yellow by the spring blossoms of the canola plant, are now dressed in the pink, white, and purple of cosmos flowers.
In October, the garden becomes a host of the Tokyo Grand Tea Party, a celebration of the traditional Japanese Tea Ceremony on a large scale. Participants can attend tea ceremonies held in buildings at the Hamarikyu Gardens and Edo-Tokyo Open Air Architectural Museum, and open-air ceremonies held under the autumn sky.
In November is when Tokyo's autumn color really begins to show, and Hamarikyu Gardens is no exception. Though it may not be the best that Tokyo has to offer, it still offers a serene landscape for everyone to enjoy.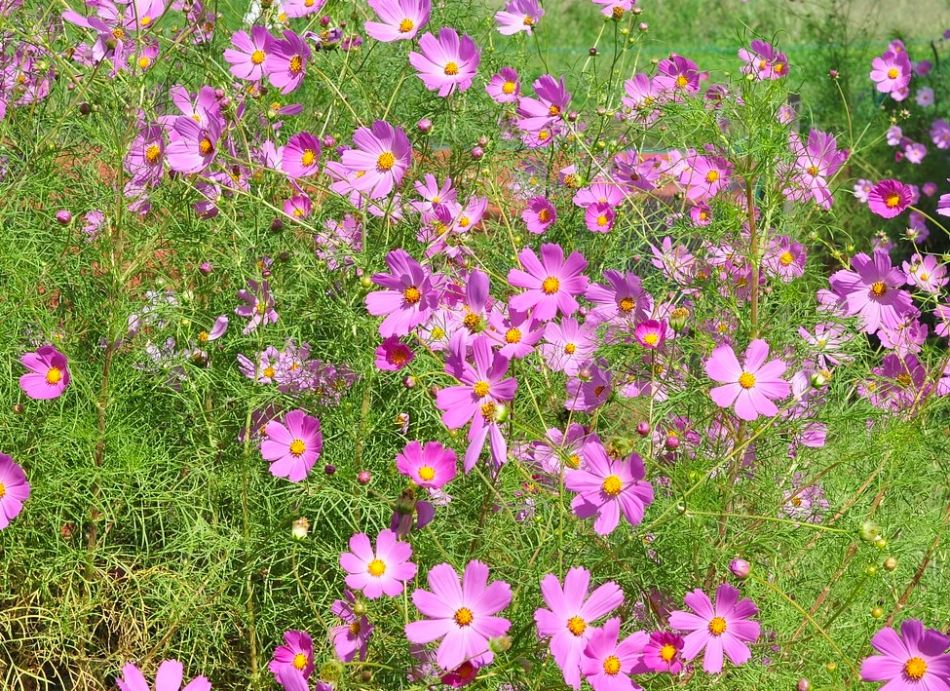 Winter Lights & New Year's Falcons
The top of the garden's hill Shinhi-no-Kuchiyama offers a unique view of Tokyo Bay and Rainbow Bridge. As the sun sets early in the winter, you may be able to see the bridge's special winter rainbow illumination (Dec to Jan). Also, Nearby Caretta Shiodome holds an annual Winter Illuminations from November through February.
On January 2nd and 3rd, Hamarikyu annually hosts a New year's celebration. Weather permitting, falcon demonstrations are held right on the falconry field that once belonging to the Tokugawa shogun. In other parts of the park, Edo period food and drink is available right alongside traditional New Year's games.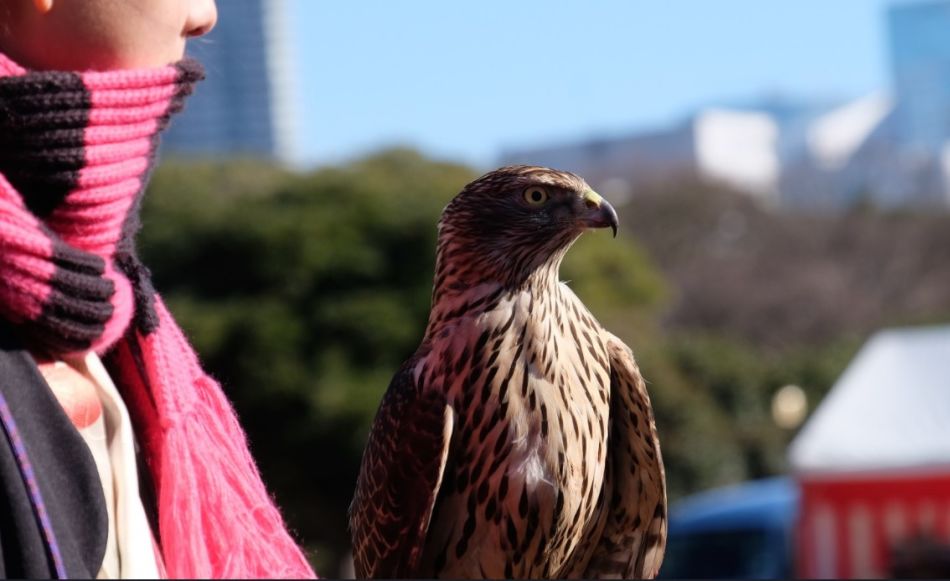 Hamarikyu Garden Highlights
Nakajima no Ochaya – On an island in the middle of the pond is Nakajima Teahouse. Here you can sip a cup of matcha and nibble a traditional Japanese sweet for ¥500. But drinking in the scenery as shoguns and imperials have done for centuries before you is nearly priceless.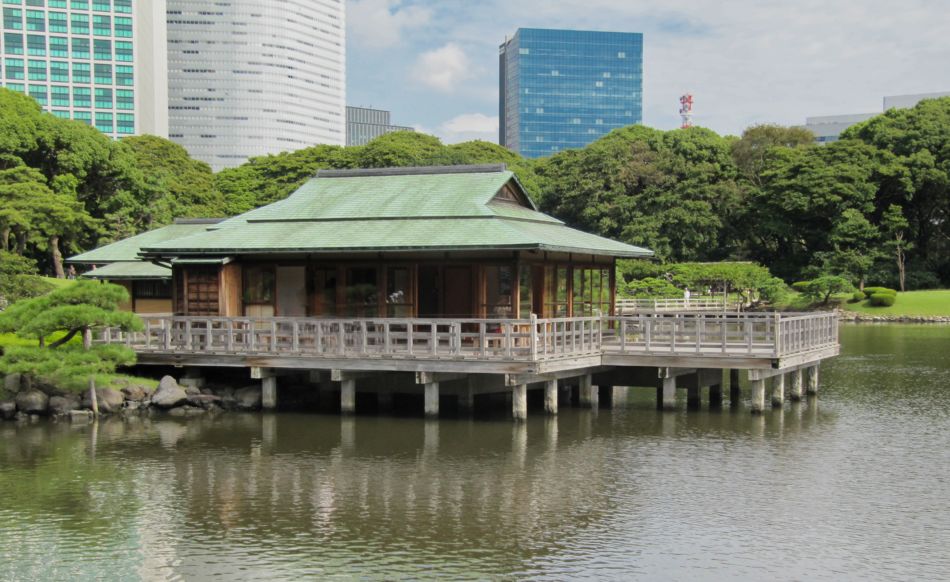 Audio Self-Tour or Group Tour – the gardens offer both audio tours and group tours both free of charge. This is a great way to learn more about the park. They offer audio tours in English, Chinese, Korean and Japanese.
300-year-old Pine Tree – This pine was planted by Ienobu Tokugawa, the 6th shogun to commemorate the garden as the detached residence of the Tokugawa. Give pause when you realized that this tree is nearly 60 years older than the United States is as a country.
Peony Garden – Over 60 types of Peonies can be found in Hamarikyu. From Mid-April to Mid-May, you can enjoy a plethora of color in the form of big lacy blooms.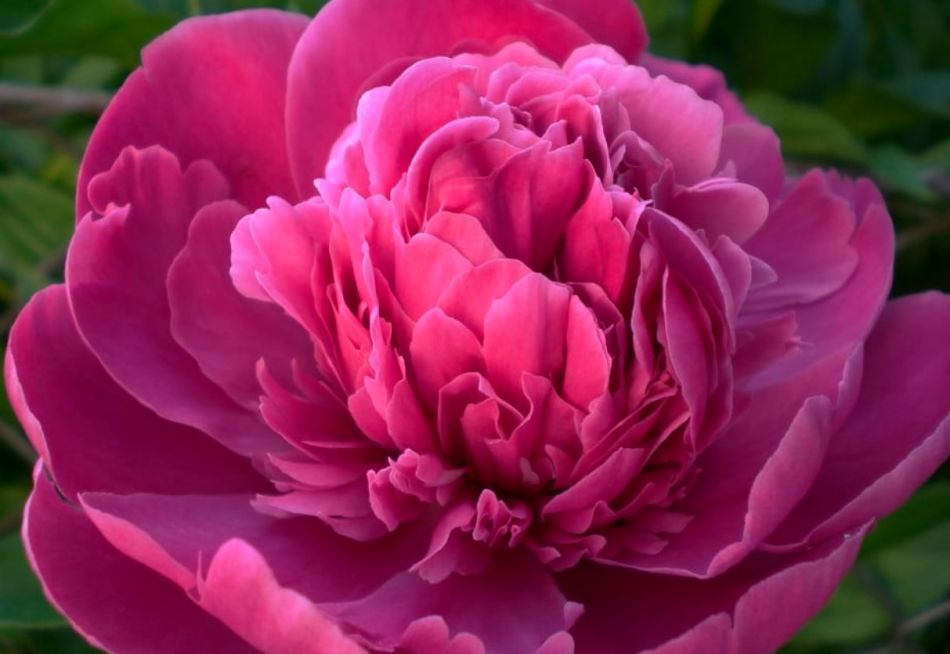 Shioiri-no-ike – This seawater pond is the last of its kind in Tokyo, the other historic ponds were consumed by skyrises and highways. Fed by Tokyo Bay, it draws water from the sea through a sluice gate. Look carefully and you may be able to spot some seawater fish such as mullet, sea bass, gobies, and eels
Waterbus Landing – Taking the morning Tokyo Waterbus is a fantastic way to start out a tour of Hamarikyu Garden. The Sumida River Line runs from Asakusa to Hamarikyu and takes 35 minutes for ¥1040. There are usually 1-2 boats per hour – be sure to check which boat goes were since there are several routes. The dock at Hamarikyu is located within the garden's paid grounds, and admission to the garden is included in the price of the boat ticket.
Note that the boat from Asakusa to Hamarikyu Garden is one way only and there is no direct return service. You would have to take the boat to Hinode Pier, then transfer to Odaiba and take the Asakusa-Odaiba Direct Line back to Asakusa.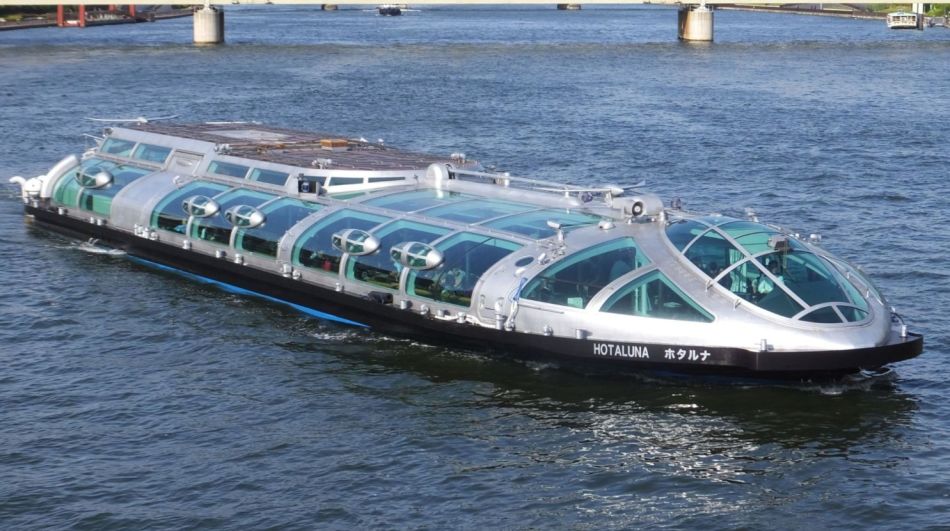 Quintessential Tokyo
Hamarikyu Gardens is an ideal representative of nearly four centuries worth Japanese garden culture and history. If you're here on a layover or a weeklong vacation, this garden is certainly my top pick of places to first visit once landing in Tokyo.