After about six months in Tokyo Anne and I made the jump north to Sapporo in the Hokkaido region of Japan. I wanted to write a bit about why we moved and our first impressions upon arriving.
Why we moved
Partly, it was always our plan to travel to different locations in Japan. The requirement to have a full-time job tends to pin me down to one place for a while but my work as an English teacher at a big company does give me the opportunity for a little bit of mobility.
While Tokyo is a very cool place, there are many other cool places in Japan, and it is a big enough country that each region has its own cultural traditions, personality, and attractions. I wanted to try and get a balanced view of the nation as a whole.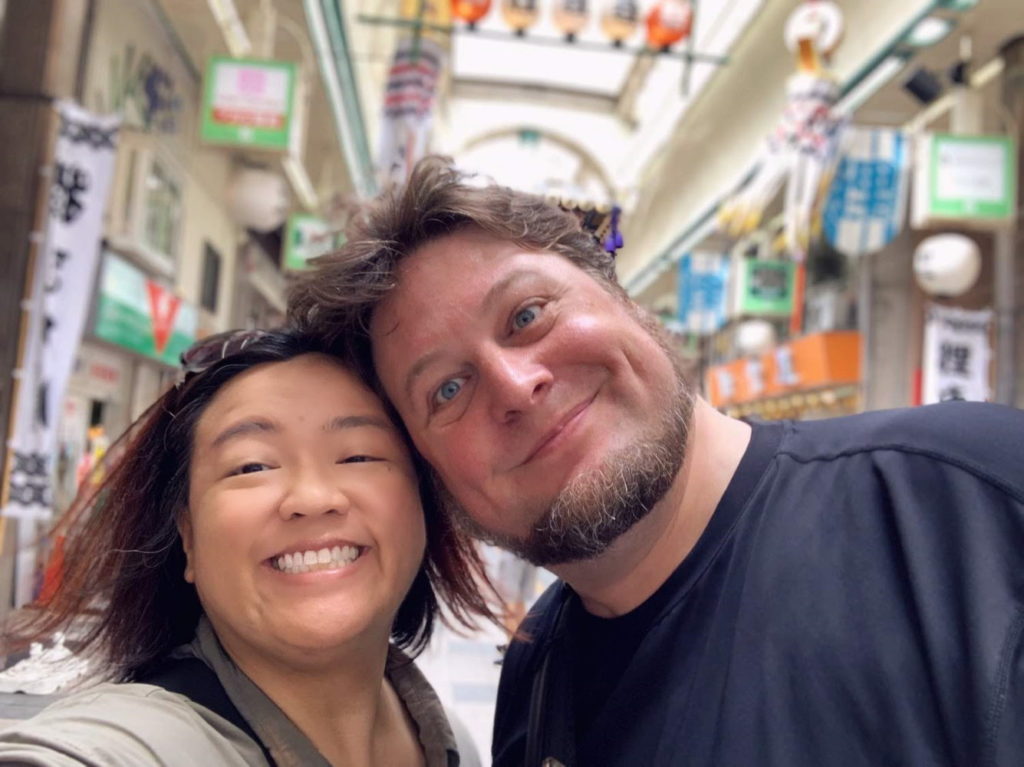 There were also a few things in Tokyo that gave us a push. The housing situation I had was not great and was very expensive. The city is also famous for being crowded and hectic. The infamously hot and humid summer season was fast approaching. Finally, it wasn't easy to get out and enjoy natural beauty, something Anne and I are both very fond of, and something you don't find much in the Tokyo area.
Why Sapporo?
The first reason I wanted to come to Sapporo is that it is located in Hokkaido, the northmost prefecture in Japan. One of my goals was to see areas of Japan that were starkly different from one another. Hokkaido is unusual in that it was not settled by the Japanese until the modern era. As a result, it doesn't have the same cultural history as most other parts of Japan.
The other reason I chose Sapporo was the recommendations of many of my clients at Gaba. It is a place in Japan famous for its beautiful scenery and its food, two things I quite enjoy. Hokkaido is both famous for fishing and agriculture so the seafood, vegetables, and dairy products are all top notch. It's also one of the great Raman capitals of Japan originating salt style ramen and popularizing miso ramen. The city of Sapporo is known internationally for its beer.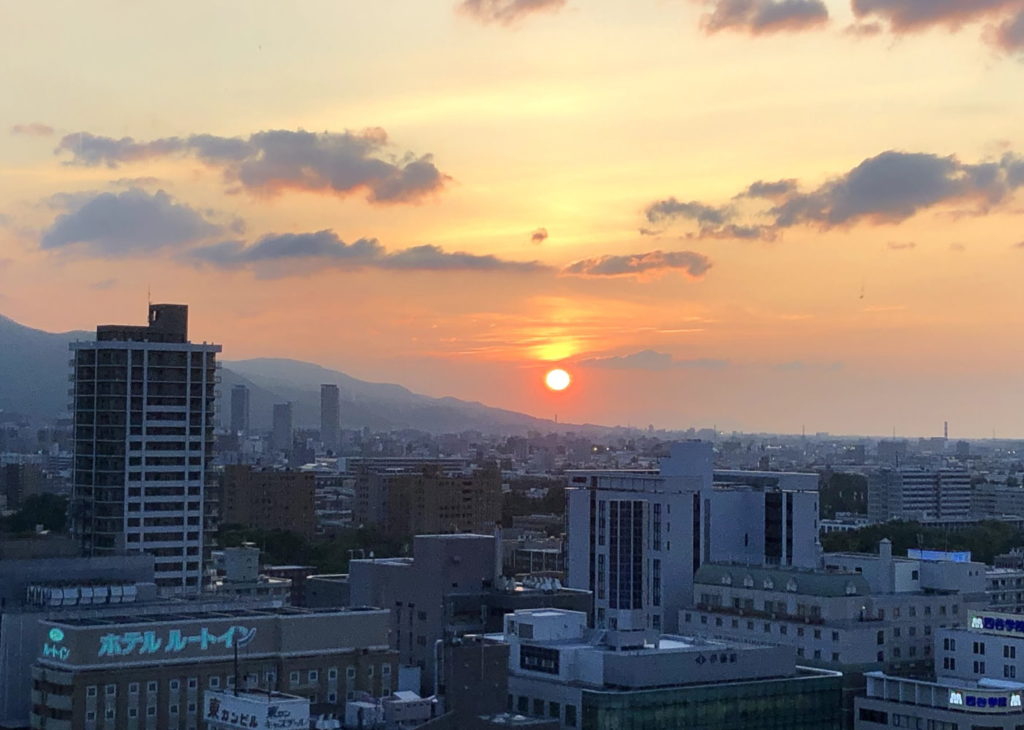 Initial Thoughts
After two weeks in the city, I can say with confidence it is a very different city than Tokyo. On the whole, it is a lot more relaxed. People dress more casually, they move more slowly, and they are more talkative with the people around them. The change in social atmosphere is noticeable almost immediately.
The look of the city is also different. This is a city built in the 20th century, one designed for cars. Tokyo has roots going back many centuries and is something of a nightmare to navigate in a car, even for natives of the city. Sapporo has parking spaces a-plenty. There is still a robust train system but it isn't quite the lifeblood of the city the way it is in Tokyo.
The architecture is also a little different as the buildings need to be designed to withstand the cold and snows of winter. It has a very utilitarian look about it with less decoration and whimsy. I can't say this recommends the place, but it does remind me of my childhood home, Anchorage, Alaska.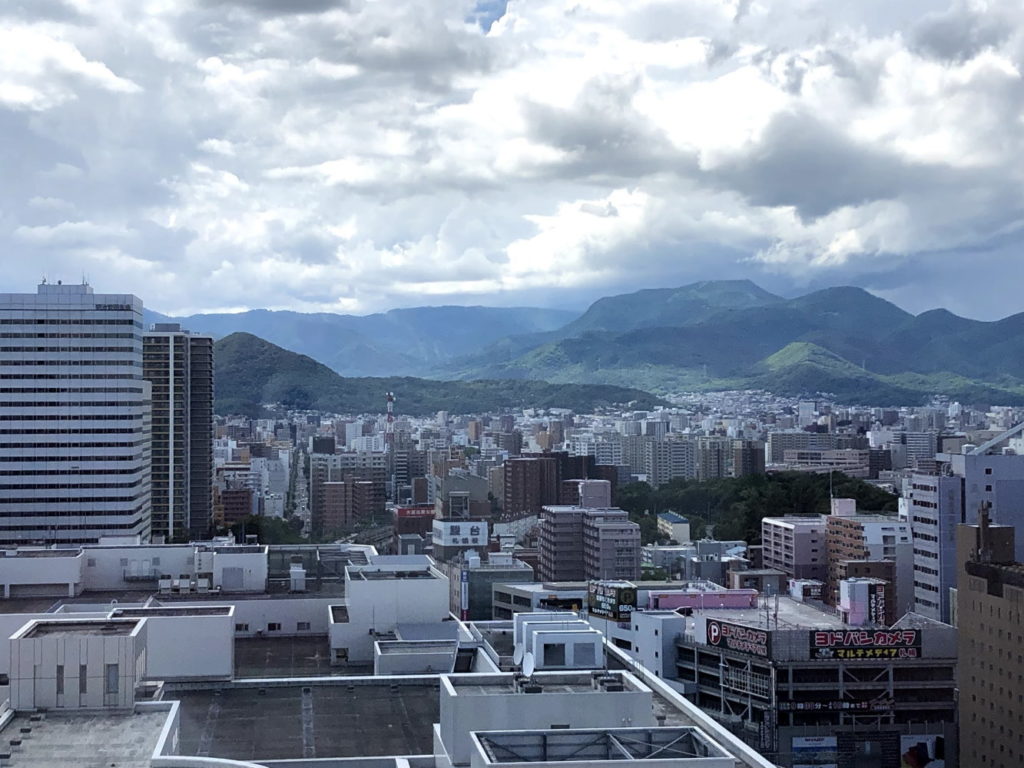 They weren't kidding about the food. On the whole, Japan is a food lovers paradise, but Hokkaido does seem to take it up another notch with especially fresh seafood and an unusual, for Japan, focus on dairy products like butter, milk, and cheese. In addition, the food is on the cheaper side of what you find in Tokyo.
All that said, Tokyo is a nearly unparalleled cultural mecca and Sapporo is more a modern city built primarily for commerce. Cultural landmarks in Sapporo rather pale in comparison to side attractions in Tokyo, much less the real show stoppers. They have their charms, but Sapporo itself is not the draw for tourists in the Hokkaido region.
Lots more to see
We didn't really come for the city, but to get out into the Hokkaido countryside. As of writing this, we haven't gotten to do any of that yet. There is also a lot more to write about Tokyo here on 2-Huge but when we do get out into the countryside you can bet there will be photos and stories galore hear for you to read and enjoy.