Official Name: Yanaka Ginza [谷中霊園] in Taitō-ku, Tokyo
Address: 3-chōme-13-1 Yanaka, Taitō-ku, Tōkyō-to 110-0001
Closest Stations: Sendagi Station on the Chiyoda Line, Nippori Station on the JR Yamanote Line
Nearby landmarks: Yanaka Cemetery Park (谷中霊園 – Yanaka Reien), Ueno Park (上野公園 – Ueno Kōen), Asakura Museum of Sculpture 台東区立朝倉彫塑館 Taitō kuritsu asakura chōsokan)
Website: https://www.yanakaginza.com/
Retro Tokyo
Want to experience a bit of retro Tokyo? Then visit Yakana Ginza in the Northwestern edge of Taitō City. Within a five-minute walk of either Nippori Station or Sendagi Station, resides a collection of locally-owned food stalls, arty shops, and cozy cafes — all lining a short 175-meter street to form what's known as a shōtengai (商店街) or shopping street.
By modern standards, Yakana Ginza is a small shopping street, but back in 1955 that's all the locals ever needed. For a community rebuilding from the trials of World War II, Yakana Ginza supplied all their daily needs some of which you can still see today with its small produce stands and kitchen wears. Over the years, locals have tapped into their Edo-period Shitamachi roots to build a bustling tourist attraction on a grassroots scale.
What is Shitamachi (下町) you ask? In the 1600s Tokyo was geographically and economically divided into two: Shitamachi consisted of the physically low marshy part of the city along and east of the Sumida River, home to merchants, artisans, tradesmen, and trivial entrepreneurs. The other half of Tokyo was called Yamanote (山の手) and area refers to the hilly homes of the wealthy, upper-class citizens living just west of the Imperial Palace.
Cats & Shrines
Today, Yanaka is considered a part of the district of Yanesen (谷根千) together with Nezu (根津) and Sendagi (千駄木). Yanesen collectively is home to many restored and relocated Edo-period temples and shrines, and most importantly, home to a sizeable number of stray cats.
The cats appear to be drawn to the area's extraordinary density of trees (by Tokyo standards), serene shrines, and hushed cemeteries. Yanaka Ginza locals love the kitties and are quick to give treats, so don't be surprised if a neko-san or two comes strolling along the way. They've also have gone so far as to make a stray cat as their mascot. Paying a visit to any of the many stores will yield catty-themed commodities: from cat-shaped confections to feline ornaments and kitty print kimonos.
Going south beyond Yanaka Ginza toward Ueno, you can view numerous Edo period shines and temples from various sects. Also, in the area is Yanaka Cemetery Park, famous for Cherry-blossom Avenue, a path completely covered in beautiful cherry blossoms in April.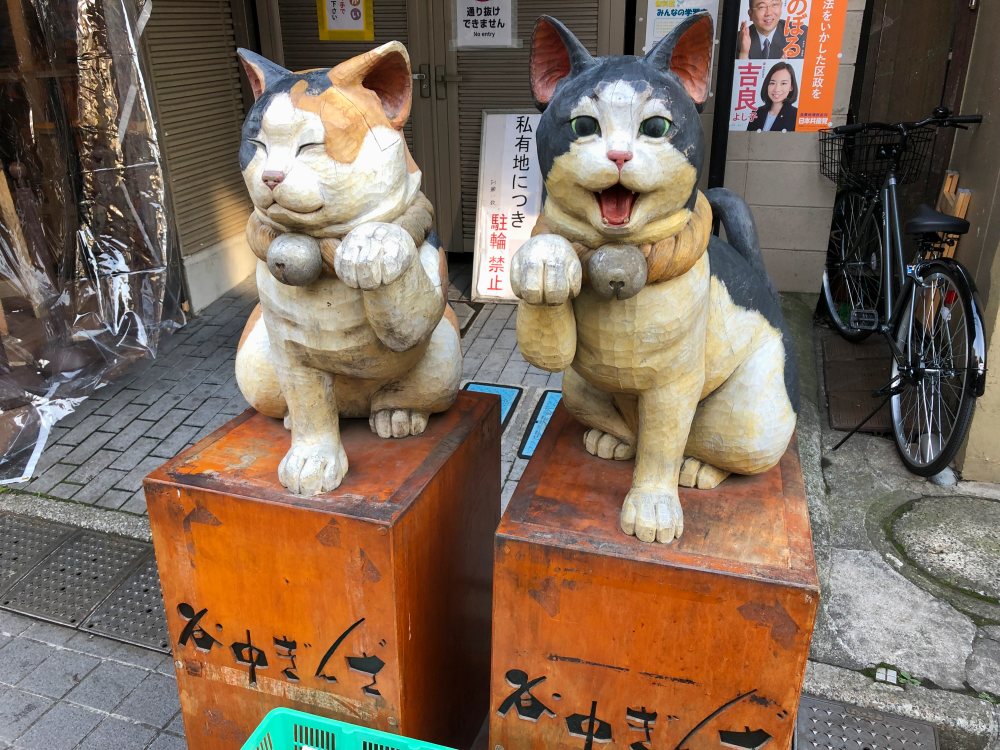 When to Visit
Although you can wander the street pretty much any time, the shops in Yanaka Ginza typically don't open until around 10 AM and they close at around 7 PM at night. Some shops may even have shorter hours and are not even open on Tuesdays or Wednesdays, it all just depends on the owner. If you want to experience the most of what Yanaka has to offer in terms of shopping, visit either on Fridays or weekends since they'll have sales and specials available ready to entice shoppers.
When it comes to seasons, my favorite time to visit is late Autumn — the temperature is comfortable and the air not too humid. By October and November, the academic season is in full swing, which means there are fewer students on holiday, unlike in the Spring. I should note that Tokyo summers can get oppressively muggy and often rains heavily. While the shops are still open, it's just not as fun to sit outside as your beer gets diluted with rain. Winter is my second pick on when to visit, only because it's dry and its fun to buddle up to some warm sake and a piping-hot meat skewer.
How to Visit Yanaka Ginza
Some shop workers will know a bit English, but I suggest downloading a simple Japanese travel phrasebook or get a fancy pocket translator since many are pretty darn good these days. Otherwise, pointing at the thing you want and then holding up the number of items you want on your fingers is your best option. They will usually say how much yen it costs in total.
For food, sample as much food as you want — nearly everything is tasty – just remember to stop when you decide to drink and eat, since eating and drinking while walking is considered rude. When you want to throw garbage away after eating, look for bins and either end of the street – usually one for plastic bottles and another for burnable garbage. Sometimes the shop will throw paper wrappers or skewers away for you after eating, especially if you thank them and tell them how delicious their food was.
If you are staying for longer, consider taking a class or lesson at the Yanesen Tourist Information and Culture Center. The staff speak English and are super friendly. Lessons usually involve various traditional Japanese activities such as how to wear a kimono, making soba, ikebana or flower arranging, tea ceremony and even how to wear kabuki costumes. If you're looking for a more extensive tour of the area, they'll introduce you to a local guide who will take you around the area and offer explanations in English.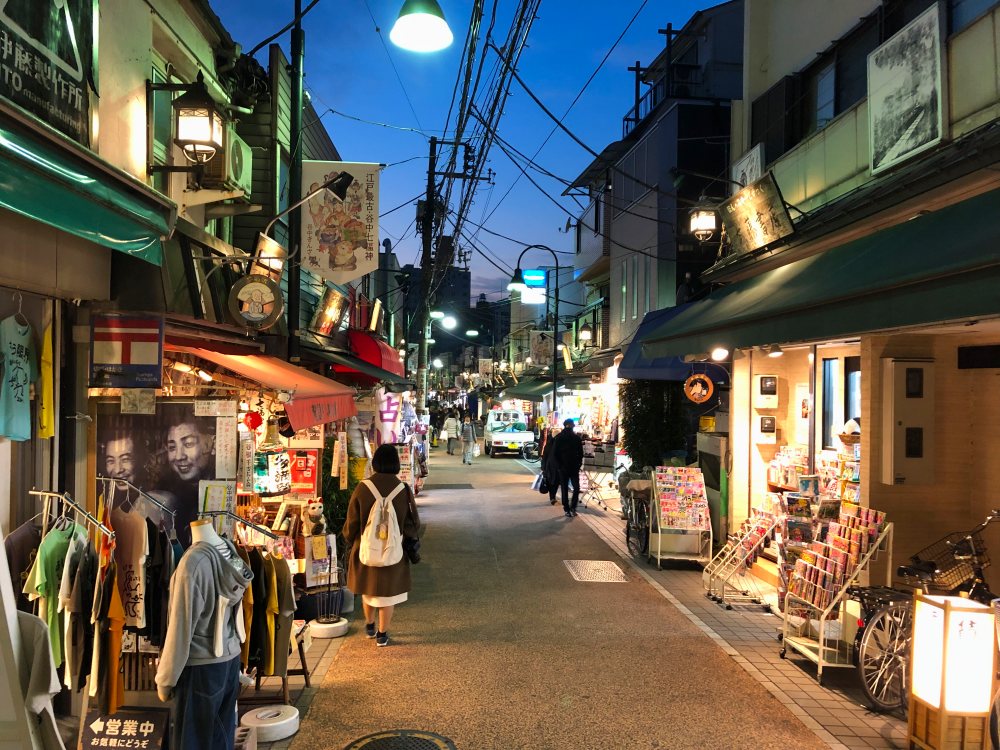 Shops to Visit in Yanaka Ginza
Best Shop for Omiyage (aka "Gifts" or "Souvenirs")
YUZURIHA (谷中店) – Yuzuriha is a cute confectionary shop that features a seasonal rotation of Japanese style sweets. I recommend buying the cute cat paw candies.
Best Spot for a Mid-Morning Pick-me-up
Yanaka Manten Doughnuts – Simple is best! Baked not-fried donuts with a decent cup of coffee or tea. My personal favorites are the matcha and maple donuts.
Best Store for a Cold Beer on a Hot Day
Echigoya Honten – Echigoya is a small-town liquor store, not the hotel that once stood here. The original Echigoya Hotel was founded at the end of the Meiji period. They offer super cheap cold beer and a crate at the front of the shop to sit and enjoy it. If beer is not to your bent, you could also try local fruit wines or Japanese sake.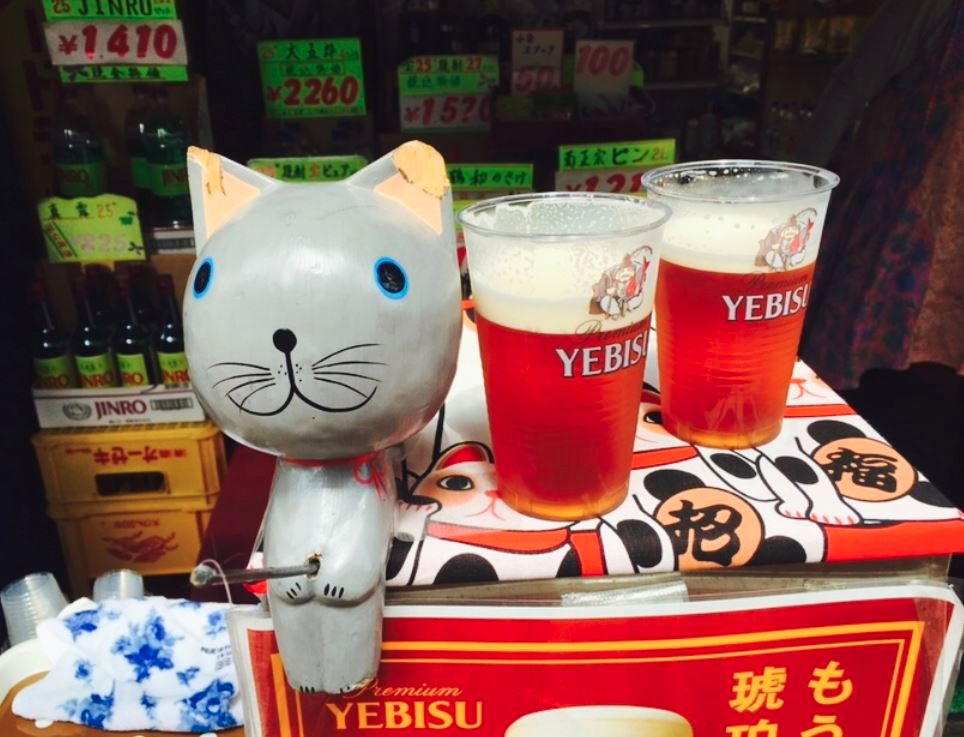 Best Fried Food to Go with Your Beer
Niku-no-Sato (肉のサトー) – Famous for its numerous TV appearances, this butcher shop has been selling croquettes, menchi-katsu, and fried meats since 1933. Their signature Yanaka Mechchi sells for under 200JP¥ ($1.80). I can just imagine the juicy meat and fragrant onions encased in a crispy fried panko. Yummy!
Best Place for Posh Japanese Deserts
Waguriya (和栗や – "Japanese chestnut") – This cafe is the only place to serve Japanese chestnut desserts throughout the year. Their specialty is a mont blanc, a desert-adapted from its French namesake. The Nipponese mont blanc is an exquisitely layered confection featuring a sponge cake base covered with fresh cream and rich chestnut cream. A whole chestnut is pressed into the cream, followed by a generously pipped heap of chestnut purée. Depending on the season they'll dress the mont blanc with other flavors like strawberry, matcha, or sweet yam, but rest assured there will be chestnuts within. During autumn weekends, they'll break out a chestnut roasting engine which billows out steamy goodness.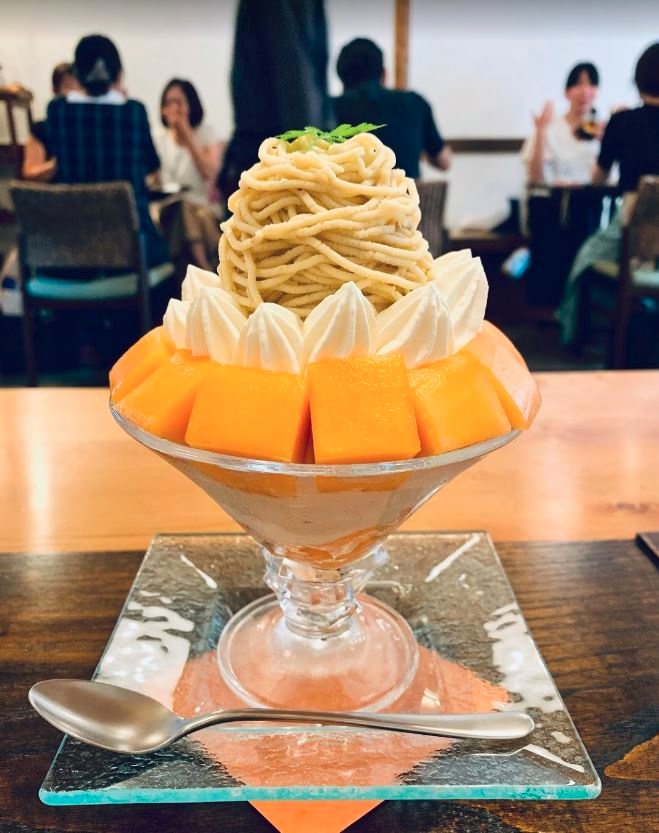 Best Store for Tea & Accessories
Kinyoshien (金吉園) – Pick from a variety of Japanese green teas including ones you may have not even heard of. Fancy teapots and teacups would also make a fine gift. My personal favorite is the beautiful colorful tea containers and the tiny ceramic kitties to perch your chopsticks upon.
Best Cat Kitch Store
Neko Action – In partnership with local artists, this store sells some of the cutest kitty-themed goods I've seen. Also, apart from stationery, accessories, and kitchen accessories, you might also spot the occasional sleeping cat.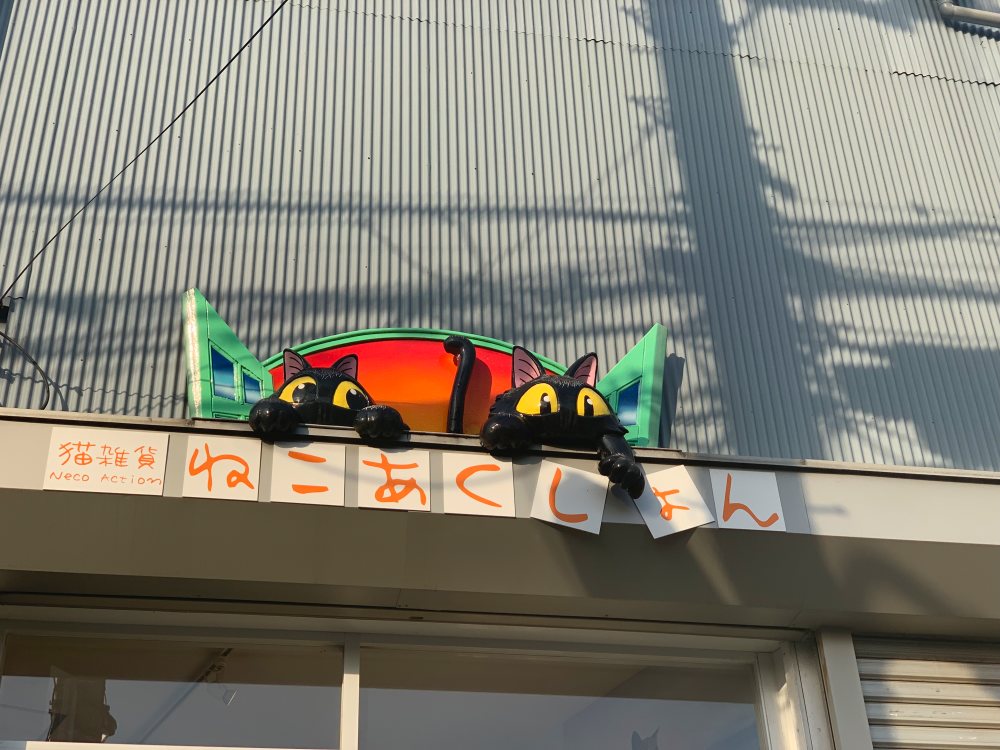 Best Kakigōri "Shaved Ice" for a Super-Hot Day
Himitsudō (ひみつ堂) – This adorable shop is best known for its handmade fruit syrups poured over a heap of hand-cranked shaved ice. Flavors change regularly enough to make you come back almost daily. My personal favorite flavor is the Miyazaki Mango Short. If you visit in the summer, be ready to wait in line because this place is popular. I should note that their menu changes quite often, and if you're curious as to what the owner has planned for the day, visit the shop's Twitter account at himitsuno132