牛蒡
ごぼう
Gobō

Also known as Great Burdock. U-eong in Korean. Niúbàng in Chinese. And Arctium lappa in Latin.
When living in a new country for the first time you notice all sorts of things. For me, it's the small details while on regular everyday outings. That's what happened when I encountered a strange root at the local grocery store in the produce section. Language books and online courses don't explain the small nuances of everyday life in Japan, let alone the name or use of a vegetable root.
During my first encounter, I was kind of surprised to see dirty yard-long sticks for sale in the right next to sweet potatoes and onions. But, after a quick inspection and a little help from Google translate, I discovered that it was a burdock root, also known as gobuo or gobō in Japanese.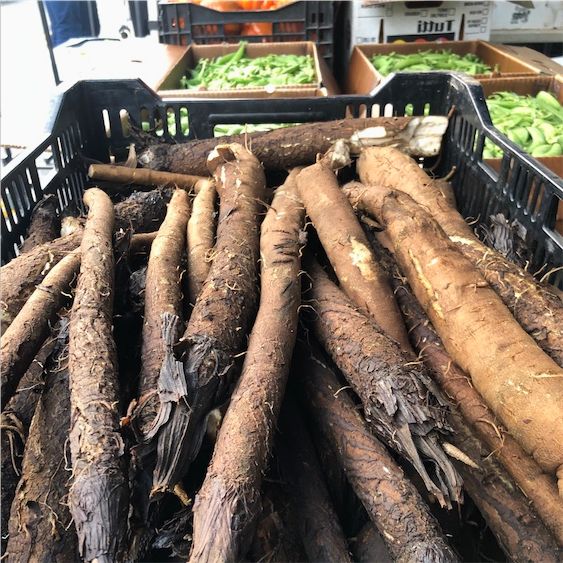 Tea, Herb & Weed
I've seen burdock tea in the US, but it's hard to find and usually in small tea bags. In Japan, there's a lot more burdock tea on the grocery shelves and I've even seen it bottled.
I also know about burdock as a medicinal herb. Burdock is often found in teas or dry powders packed in tiny pills sold at vitamin and herbal health stores and of course online. Used in western folk herbalism and Chinese medicine for thousands of years, this root supposedly cures a litany of aliments such as reducing inflammation, lowering blood sugar, and preventing infections.
As a past gardener and plant hobbyist, I am also familiar with the common burdock (Arctium minus – a relative of the Japanese version Arctium lappa). Common burdock is a tenaciously invasive weed. Sprouting from unkempt back yards, abandoned lots, and in between cracks of sidewalks all over the USA. This plant from the thistle family is more of a nuisance since its seed burs cling eagerly to clothing.
I can't recall ever seeing cleaned burdock root sold fresh at the grocery store in the states. I might have seen it at an Asian food market, not realizing what it was.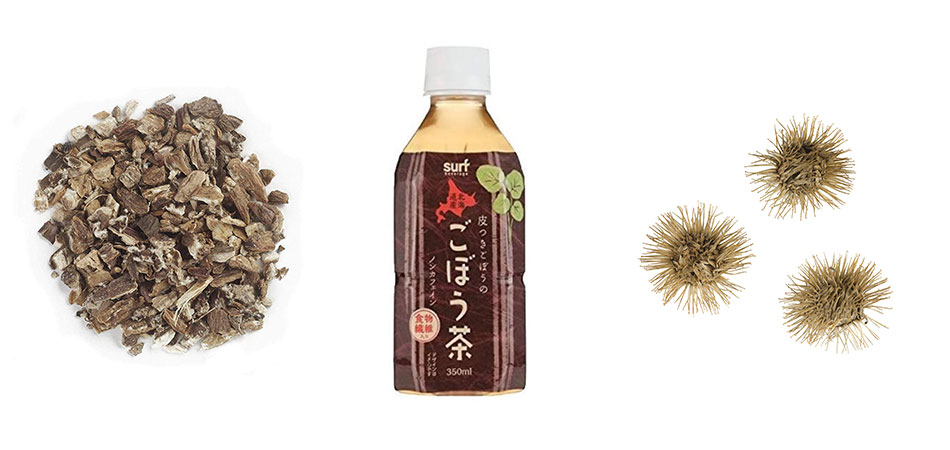 War Crimes?
I once heard a story about how American POWs in World War II were being "forced to eat tree roots" for testimony in a war-crime trial. I did some background research and one document did confirm it, but it was noted as a miss translation for Gobō rather than an actual crime of "cruel and unusual punishment." Nattō was also mentioned as "rotten beans" in the report – having tried nattō I can completely understand why!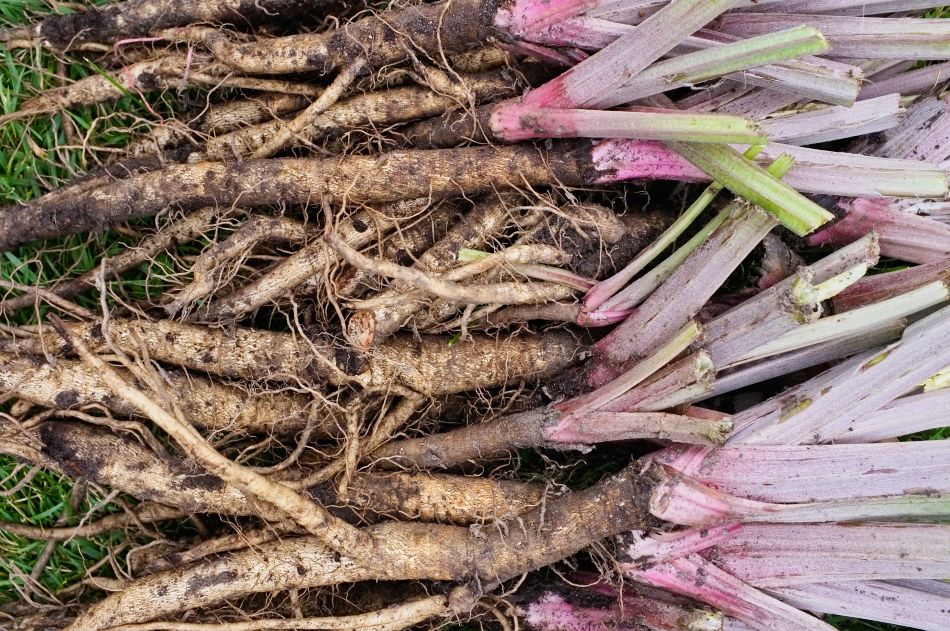 The Vegetable
Since eating gobō, I'm happy to report its hardly a punishment, but rather a tasty and healthy root vegetable.
I learned that burdock is as common as carrots in Japan. The most common way to cook burdock in Japan is Kinpira Gobō (recipe below). Kinpira is a Japanese cooking style where you stir fry and simmer usually with sugar and soy sauce, maybe some other seasonings as desired. With burdock, carrots and other vegetables are also added. This traditional dish is commonly found in supermarket bento boxes. I can honestly say that it's far more appetizing when julienned rather than the "dirty stick" raw form.
The taste of burdock reminds me of artichokes (also apart of the thistle family) and the texture is similar to parsnips. It's crispy and a bit sweet especially when cooked. There a hint of bitterness, and sometimes it can have a harsh muddy taste but only if you don't pre-soak the roots for about ten minutes before cooking.
The burdock roots are a bit bothersome to cook from scratch since they tend to oxidize to a brown color quickly if you don't submerge them in water with a teaspoon of vinegar immediately after cutting. I have seen pre-cut packages of burdock, usually in the frozen foods section.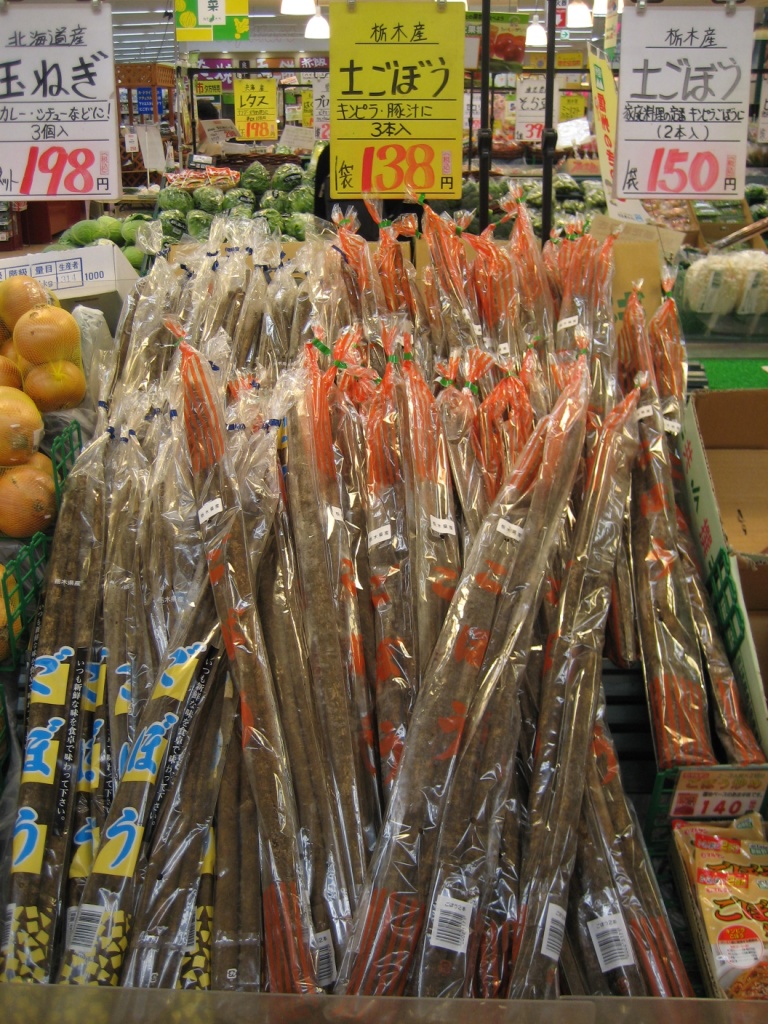 Worth Trying
If you want to try a new vegetable, I think gobō is worthwhile. Packed with fiber, minerals, vitamins, and antioxidants it is defiantly good for you, but then again the same is true for all vegetables.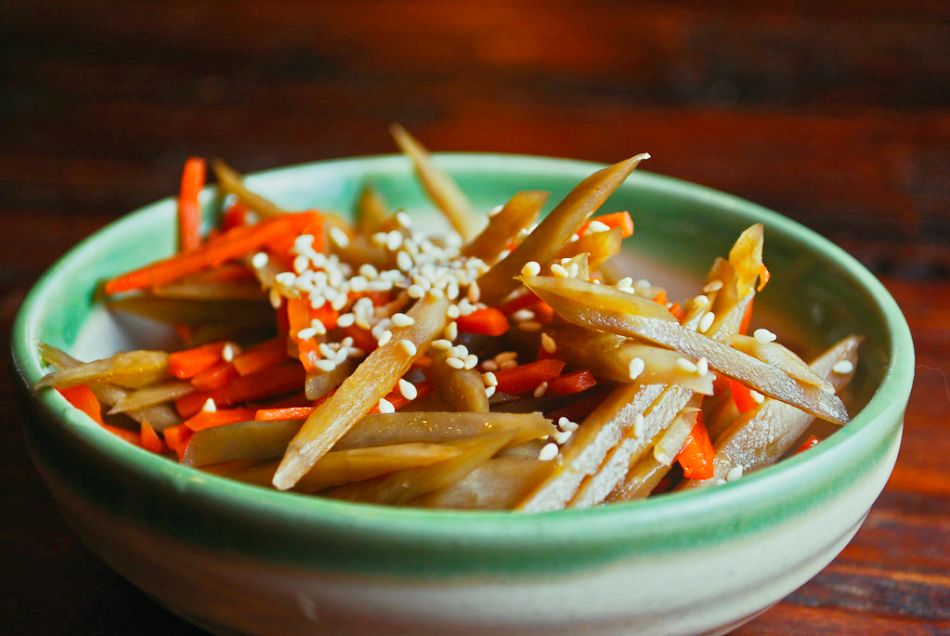 Kinpira Gobo
¼ pound carrot (about 1 medium), peeled, top and bottom trimmed
¼ pound burdock (1 root), peeled, top and bottom trimmed
1 tablespoon toasted sesame oil
1 tablespoon mirin (sweet rice wine)
2 tablespoons of dashi or water
1 teaspoon of vinegar
1 tablespoon soy sauce
1 teaspoon granulated sugar
pinch of toasted sesame seeds
Julienne the carrot and burdock into long matchstick pieces, about 1-2 mm × 1–2 mm × 4 cm.
Fully submerge the burdock in cold water with 1 teaspoon vinegar, mix and let soak for 5 to 10 minutes. Drain well before cooking.
Heat a large skillet over medium heat, add the sesame oil, and when it begins to smoke, add the vegetables. Cook, stirring frequently until the vegetables begin to wilt, 2 to 3 minutes. Add the mirin and dashi/water and cook, stirring, for 30 seconds or so, then add the soy sauce. Cook, stirring, for 2 minutes more, then stir in the sugar.
Continue cooking, stirring frequently and reducing the heat if the vegetables threaten to color. Continue cooking until vegetables are tender with a slight bite and just begin to stick to the skillet, 2 to 3 minutes.
Transfer to a serving bowl and sprinkle toasted sesame seeds on top.